Congratulations to the Macks Creek XC athletes who competed today at the annual PCL Conference/Humansville Invitational Meet. Our XC runners traveled to Humansville to participate in this dual meet (which is two competitions in one). Coach Dority was pleased with everyone's performance especially after she learned today's course was slightly longer than a traditional 5K! Our athletes actually ran 3.25 miles instead of 3.1 miles. At this point in the season, when athletes are seeking personal records all based upon 3.1 mile races, this minor difference is a big deal!
Two of our middle school XC runners raced today and both posted great times in the middle school race which was just over 1.5 miles. Congratulations to Johnny Vasquez who ran to defend his title of Middle School PCL Champion that he earned last year as a 7th grader. Not only did Johnny succeed in retaining his title this year, he also took first place overall with a time of 10:00! His younger brother, 6th grader, Vinncent Vasquez ran an impressive 12:50 placing 27th in the overall meet and 6th in the entire PCL! Great job Vinncent!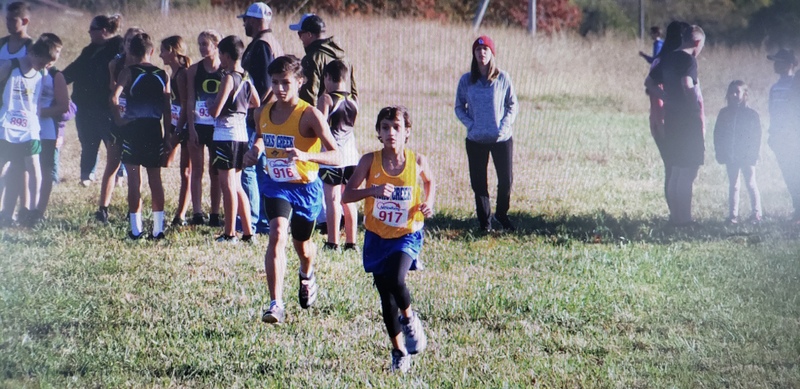 Vinncent and Johnny warming up.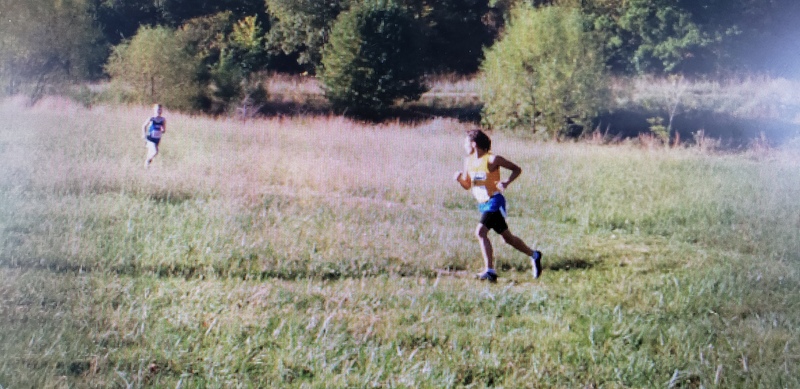 Johhny on the course, with 2nd place still in view.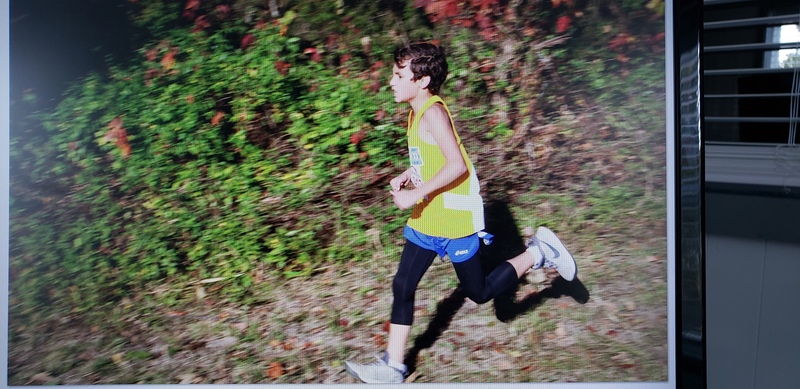 Vinncent pushed hard late in the race.
In the girls' high school junior varsity race, Freshman, Brionna Boggs ran 37:15. Good running Brionna!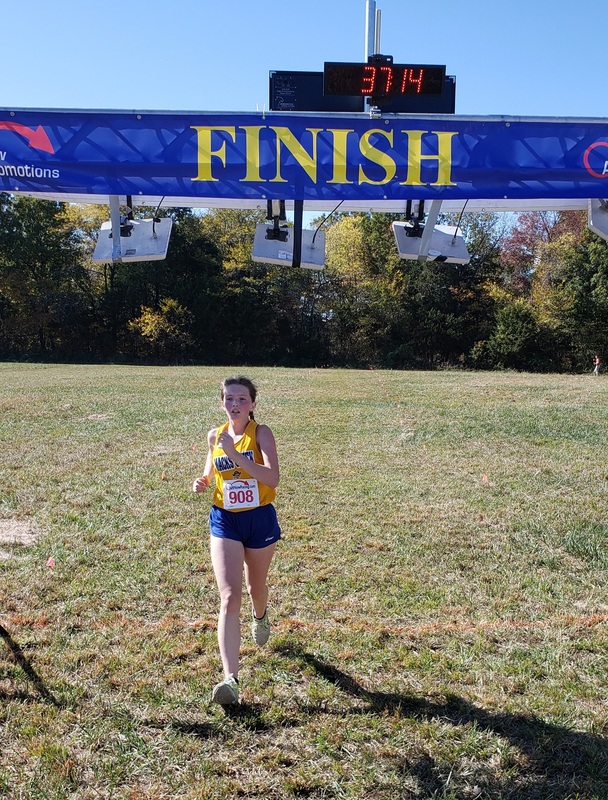 Brionna crossing the finish line.
Brionna on the course.
In the high school girls varsity race, Addison Ratliff pushed hard with a time of 24:24. Addie placed 14th in the race overall and 4th in the PCL Conference. Addie's 4th place finish in the PCL places her on the PCL All-Conference Team. Congratulations Addie!
Addie near the beginning of the race.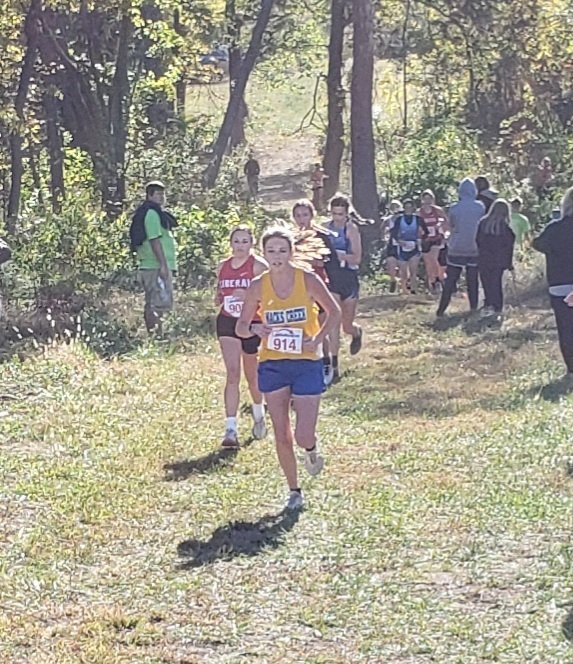 Addie making a move midway through the race.
In the high school boys' varsity race, Vaughn Vasquez and Caleb Phillips both ran well. Vaughn's time of 19:14 is his fastest this year and is even more impressive considering it was on a longer course! Vaughn finished 16th in the race and took 12th in the PCL Conference. Great job today Vaughn! Caleb almost beat his PR today with a time of 17:17. Caleb placed 3rd in the race and 2nd in the PCL. Caleb also earned a spot on the PCL All Conference Team with his performance today! Congratulations Caleb!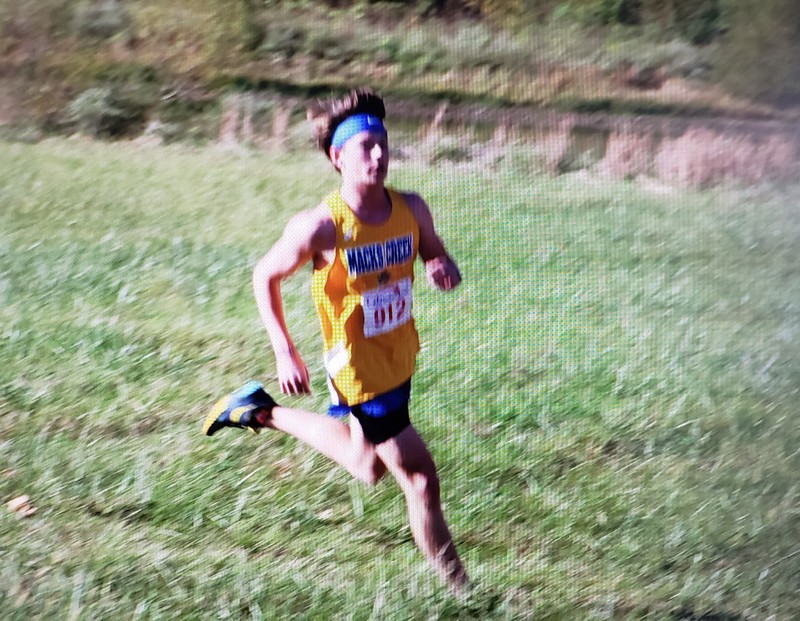 Caleb late in the race...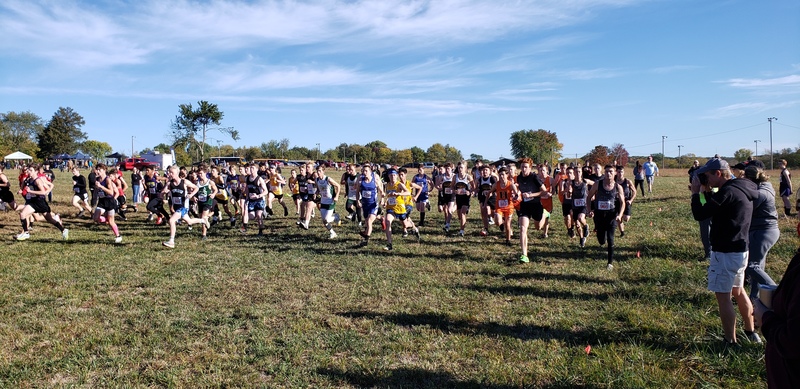 Caleb and Vaughn at the start of the boys' Varsity race.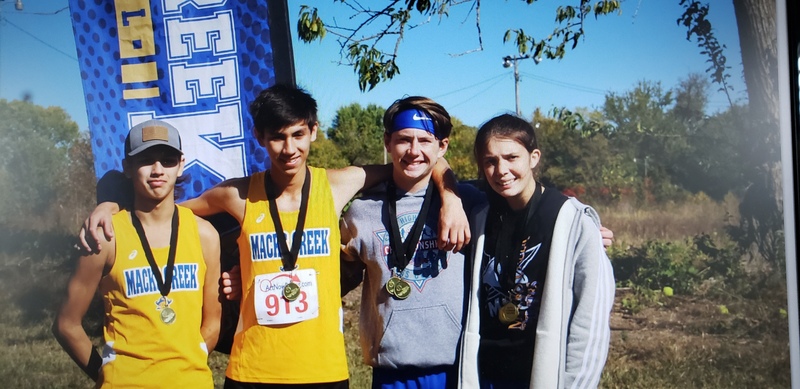 In this photo, from left to right are today's medalists, Johnny Vasquez (MS Champ), Vaughn Vasquez, Caleb Phillips (All-Conference) and Addison Ratliff (All-Conference).
The XC Team will be back in action this Monday at the Vienna Invitational. Good luck athletes!
#MCPirates