The Macks Creek PTO's Annual Fall Carnival was held on Saturday, October 23rd. This community-wide event brought in large crowds of both young and old and raised record funds for the PTO! Due to the pandemic, the event was canceled last year and it was evident everyone was excited to return to normal this year! In total, several hundred came out to support our school. The event raised in excess of $29,000 which will directly benefit the students of Macks Creek School. PTO President Valerie Keehler stated, "Thank you beyond words to every single person who had a hand in the 2021 Fall Carnival! All the staff, parents, candidates, and students who helped this week are so greatly appreciated!"
The PTO also wishes to express appreciation of many local businesses who donated funds or items to the Fall Carnival. This generosity makes it possible to have various highly-appealing items to raffle or include in our silent auctions. In most instances, these items earned above their value. Because so many items are donated or purchased with donated funds, the money raised is pure profit. The PTO will publish and share a comprehensive list of each business who donated in the coming weeks – again thank you all!
Businesses graciously supporting the PTO through the donation of Raffle items were:
Willey's Drilling, Inc. - 36" Blackstone with Air Fryer
Ozarks Ready Mix - 4yds of Concrete
G.L. Hunt Trucking - 1 Load of Black Dirt
Brittany Miller - KC Chiefs Tickets
Jones Tile Inc - QuietKat Electric Bike, FeelFree Kayak, and $1000 in Visa Gift Cards
Eco Fishing - Inflatable Kayak and Inflatable Paddleboard
Wiethop Family - Nintendo Switch and $1000 Shopping Spree
This year's raffle ticket sales generated over $14,000. The PTO is grateful to everyone who purchased tickets! The PTO would also like to thank the Macks Creek Booster Club. The Booster Club stepped in and helped run the kitchen for the duration of its open hours.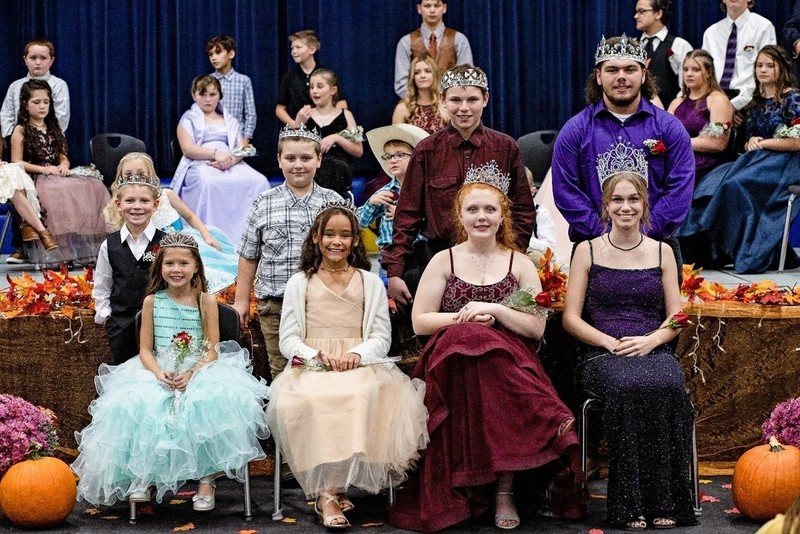 Carnival Royalty victors included (from right to left): King and Queen: Seniors Hunter Harris and Adriana Mayer, Prince and Princess: 8th Graders Wyatt Brooks and Morgan Buck, Junior Prince and Princess: 4th Graders Asa Miller and Benji Ntalamu, and Duke and Duchess: 1st Graders Fletcher Wiethop and Revyn Williams. The 2019 King & Queen, Tanner Smith and Kenzie Hicks were on hand to crown the 2021 candidate winners.


Macks Creek Carnival Royalty Candidates - From left to right in the bottom row: Drake Schlipp, Haley Rolfe, Cody Stubblefield and Liam Trusty; From left to right in the middle row: Revyn Williams, Andersen Steinmetz, Kallie Lynn, Adrian Ntalamu, Aubrey Whittaker, Jade Lyvers, Brooklyn Downing, Morgan Buck, Katie Brown, Lahnae Lewis, Cassandra Leach, Adrian Mayer; From left to right in the top row: Fletcher Wiethop, Mason Dority, Damien Harris, Asa Miller, Vince Vazquez, Fisher Wiethop, Sawyer George, Wyatt Brooks, Aiden George, Josh Botta, Craigen Frasier and Hunter Harris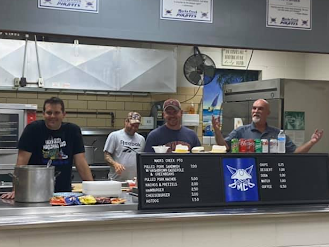 Thank you to our three school board members and many others who spent the evening helping in the kitchen! From left to right in foreground: Board Members Byron Willis, Scott Gould and Michael Parrack; In the background: Booster Club Member Jimmy Downing