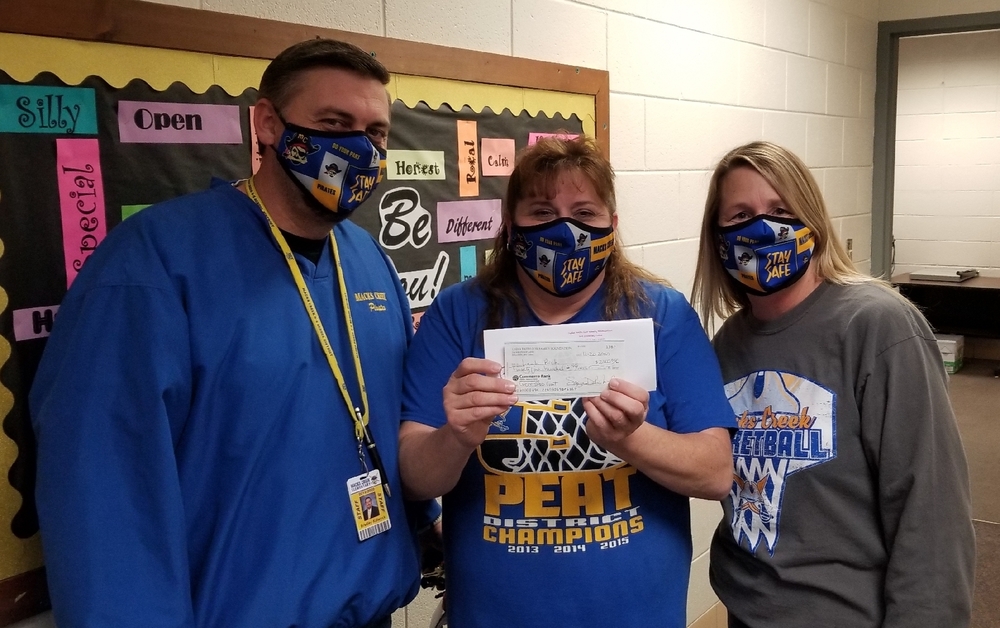 Mrs. Rich is Awarded the 2020 Lydia Faith Cox Family Foundation's Special Education Teacher Grant
Dr. Josh Phillips
Saturday, November 21, 2020
Congratulations Mrs. Leah Rich! Macks Creek School's Special Education Teacher was named the 2020 recipient of the Lydia Faith Cox Family Foundation's Special Education Teacher Grant in the amount of $2500. The Lydia Faith Cox Family Foundation (LFCFF) is a St. Louis-based 501(c)(3) not-for-profit, all volunteer organization.
As stated on the foundation's website, the group's "mission is to foster a life of accomplishment and independence for children with developmental disorders or other special needs. We do this through our annual Lydia Cox Memorial Bike Camp Programs, where we teach these children how to ride a 2-wheel bike independently, through the iCan Bike program." The foundation also shared "Lydia Faith Cox was born with Down Syndrome and after complications from two heart surgeries, she died at the age of 3. In honor of her joy and determination, Lydia's family founded the Lydia Faith Cox Family Foundation in 2011 to raise funds and awareness for the bike camps, now called the Lydia Cox Memorial Bike Camps."
Mrs. Rich submitted an application to the LFCFF to purchase curriculum, manipulatives and technology for her students. Mrs. Rich's goals expressed in her application closely match the LFCFF. While the "foundation was established to foster independence for people using the skill of riding a bicycle", through this grant, the foundation has expanded its mission to include educators. The LFCFF recognizes "special education teachers encourage and develop this independence every day in our schools through academic and social skills."
Congratulations Mrs. Rich and thank you for your dedication to our amazing students! Macks Creek School is grateful to the LFCFF for selecting Mrs. Rich and our students! We know you couldn't have selected a more hardworking and caring Special Education teacher!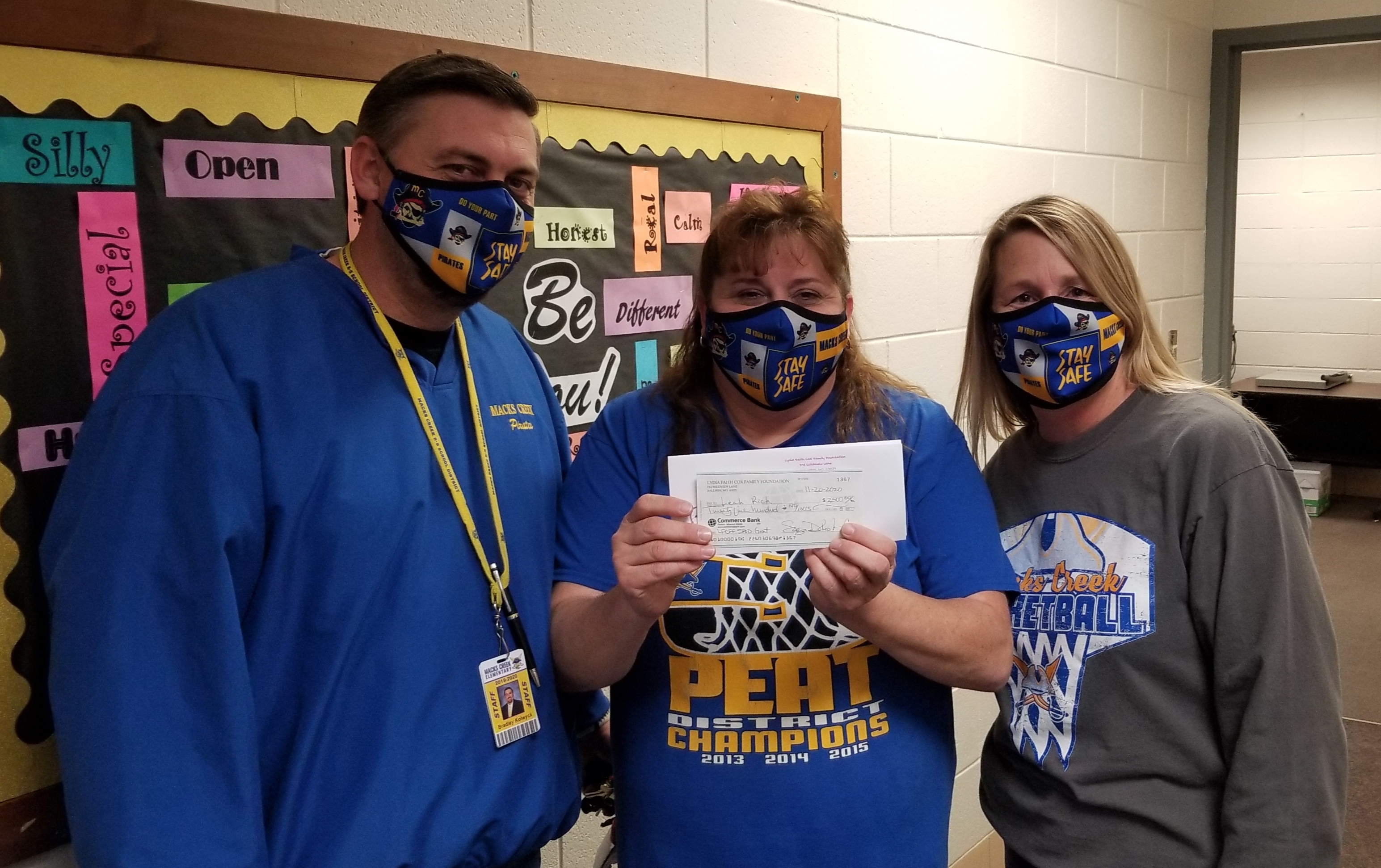 Dr. Kolwyck and Dr. Phillips were with Mrs. Rich when she opened the award letter and learned she won the grant award on Friday. #MCPirates