MACKS CREEK - The Macks Creek Lady Pirates welcomed in the Springfield Central Lady Bulldogs on Thursday night and came away with a 14-2 win in five innings.
Central put runners at first and third in the top of the first. Rileigh Hutchens walked and moved to third on a Sarah Cummings double down the left field line. A strike out and a ground out stranded both runners.
Macks Creek plated their first two runs in the bottom of the inning. Alyssa Seaholm walked and stole second ahead of a Bobbie Hilton RBI-double to right-center field. She moved to third on an error by the second baseman on a Caytlin Eidson ground ball and then scored on a throwing error trying to catch Eidson at second base. A ground out and a strike out ended the Lady Pirates' threat.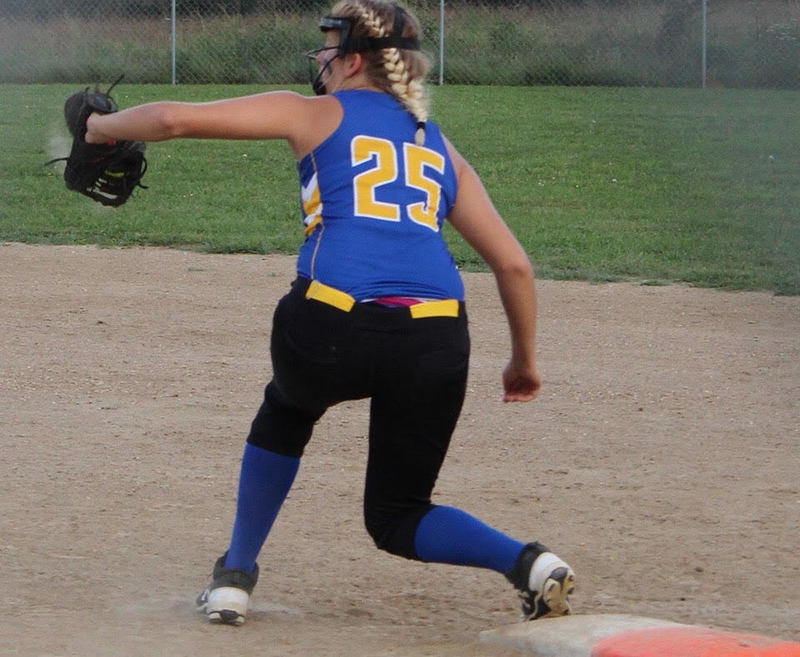 In the bottom of the second the Lady Pirates plated four more runs. Myra Cortez reached on an error and moved to second on a Bethany Schmidt bloop-single to left. Both runners moved via the steal before both scored when Jesse Willis's ball to the pitcher was thrown down the right field line. Willis would race all the way to third, bringing Alyssa Seaholm to the plate. She laced an RBI-single to center to plate Jesse and push the advantage to 5-0. After she stole second and third, Bobbie Hilton reached on a dropped pop up by the catcher, who had managed to catch the ball but collided with the pitcher and dropping the softball. Caytlin Eidson drove in Seaholm with an RBI-ground out to third.
The Lady Bulldogs collected their only two runs in their half of the third. Sarah Cummings led off with a hard double off the glove of the third baseman and came in to score on Hannah Woodruff's RBI-single to right. After a strike out and a hit-by-pitch on Emma Huffman, Antaneia Mathews doubled into center to bring in Woodruff. Cheyanne Twitchel hit the ball to third and was tagged out on a throw home for the second out. A pop out to short ended the frame with Central trailing 6-2.
Macks Creek put the game away with seven runs in the home side of the third. Myra Cortez walked and stole second. After a pop out to short, Molly Phillips laid down a bunt single and moved Cortez to third. Phillips would steal second before both runners would score on Alyssa Seaholm's triple to the wall in center. She would round the bag at third and the throw home went over the head of the catcher and allow her to score. Bobbie Hilton walked and courtesy runner Courtney Knight would move to third on Caytlin Eidson's bloop-single just over first base. Eidson would steal second before Shaylee Skinner singled to center field. The ball skipped away from the fielder and she was able to reach third. Kenzie Hicks collected an RBI when she singled to left. Myra Cortez would bring her in with an RBI-single to center. A ground out would end the threat and end the inning with the score at 13-2. The final run would come across when Molly Phillips singled, moved to second on a ground out to the pitcher, and come in to score on Bobbie Hilton's RBI-single to right.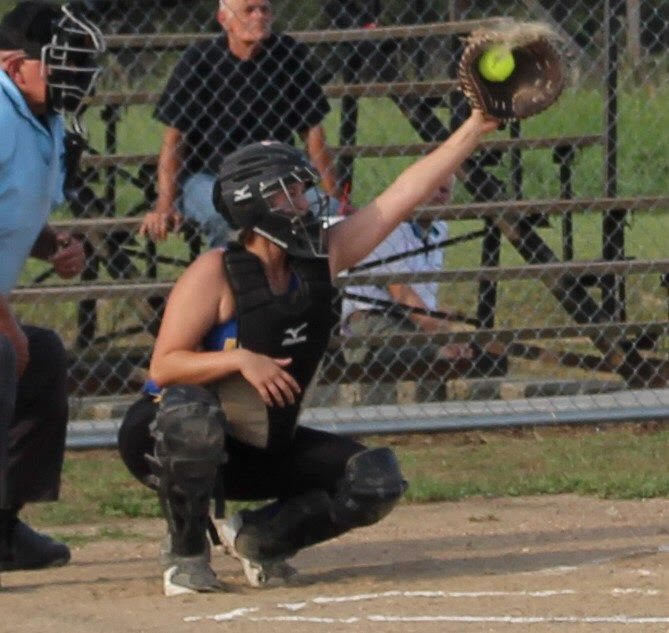 "We had a good game offensively, our pitcher threw strikes, and our defense played well," said Coach Trusty of Macks Creek.
Senior Bethany Schmidt (3-0) picked up her third win of the season in tossing all five innings. She was touched for two runs on seven hits while striking out four, walking two, and hitting two batters.
Alexis Goforth took the loss for Central. She allowed 14 runs, nine earned, on 11 hits to go along with two strikeouts and four walks.
Alyssa Seaholm, Bobbie Hilton, and Molly Phillips each collected two hits to pace the Lady Pirates' offense. Seaholm singled, tripled, walked, had three RBI's and scored three times, Hilton collected two RBI's, a single, a double, a walk, reached on an error, and scored a run, and Molly had two singles and two runs scored. Caytlin Eidson singled, reached on an error, scored once, and had an RBI, Shaylee Skinner singled in two runs, walked, and scored a tally, Kenzie Hicks had an RBI-single and run, scored, and Myra Cortez singled, walked, reached on an error, had an RBI, and scored two runs, and Bethany Schmidt singled and scored. Jesse Willis reached on an error and scored a run and Courtney Knight crossed the plate once as well.
Sarah Cummings and Antaneia Mathews each had two hits for the Lady Bulldogs. Cummings doubled twice and scored a run while Mathews doubled in a run and singled. Hannah Woodruff singled and scored, Cheyanne Twitchel walked and made it to base on a fielder's choice, and Alexis Goforth singled. Holley Harrell walked an Emma Huffman was beaned twice.
Macks Creek moves to 3-1 overall while Central falls to 2-3. The Lady Pirates are back in action tomorrow (Friday) when they travel to Hermitage for a PCL against the Lady Hornets. Game time is slated for 5:00.
The Lady Pirates JV picked up their first win of the young season with a 6-5 win in the night cap.
Syrena Rector worked the game and surrendered five runs, struck out two, and walked nine.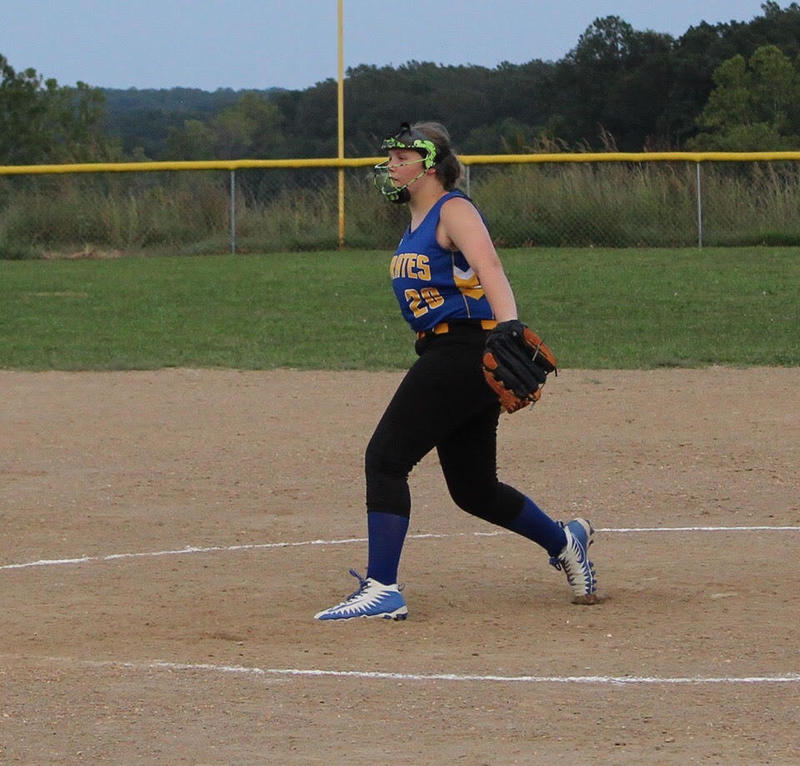 Courtney Knight doubled and scored while Marissa Harkey had an RBI-single and Emma Waters singled, walked, and scored two runs. Syrena Rector walked twice and scored two runs, Bailey Taylor was hit-by-a-pitch and scored, Catie Gabriel walked twice, and Vanessa Wallace walked.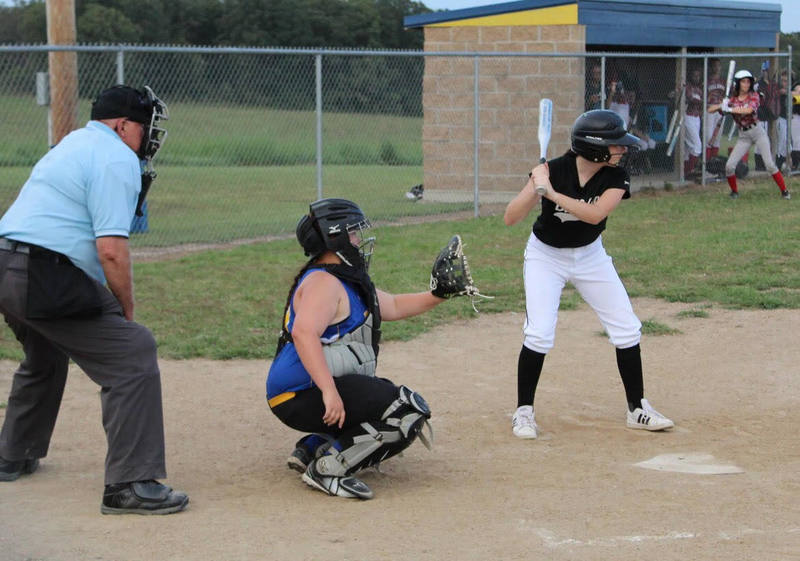 The JV Lady Pirates are now 1-1-1 for the Fall.
VARSITY BOX SCORE
| | | | | | | | | |
| --- | --- | --- | --- | --- | --- | --- | --- | --- |
| | 1 | 2 | 3 | 4 | 5 | R | H | E |
| CHS | 0 | 0 | 2 | 0 | 0 | 2 | 7 | 6 |
| MC | 2 | 4 | 7 | 1 | X | 14 | 11 | 0 |
Photos Courtesy of Game Day Photography